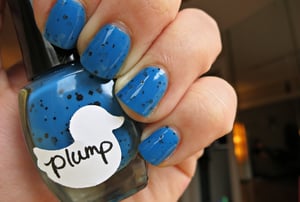 $

10.00
We've been teasing this color since we first started last year, and it's finally available! Black & Blueberry is a bold blue polish with black hexes, squares, and shards.
B&B is more opaque than most other Plump shades, and only takes 2 coats to reach opacity.
All products work best after shaking or rolling the bottle while it's upside down; this will ensure maximum glitter makes it onto your brush!